Renaissance Bali Uluwatu
Renaissance Bali Uluwatu Resort & Spa Weddings
Plan a flawless destination wedding in the elegant event venues at Renaissance Bali Uluwatu Resort & Spa. With an enchanting chapel, tailored catering, personalized packages, we can help you bring your boldest dreams to life.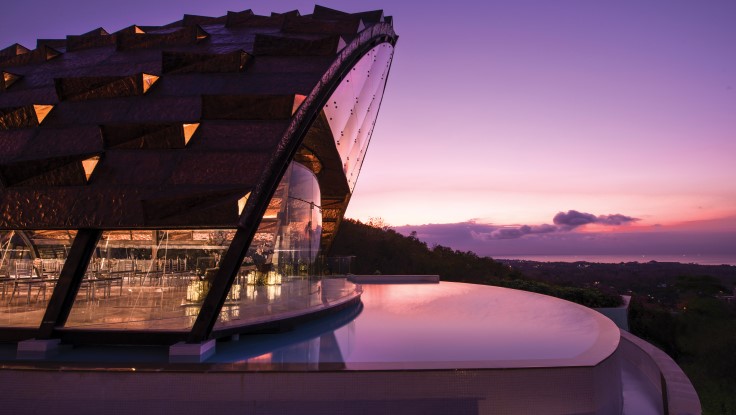 Celebration Pavilion
The wedding celebration pavilion is tucked away in the resort's serenity area and surrounded by tropical forests, adjacent to the lower pool area. The modern majestic glass wedding celebration pavilion is blessed with a breathtaking 360-degree view of the Indian Ocean. The rooftop resembles Noah's Arch and symbolizes sailing safely through end of the journey despite stormy weather. Maximum capacity of 80 with Bride and Groom preparation areas located directly next to the pavilion.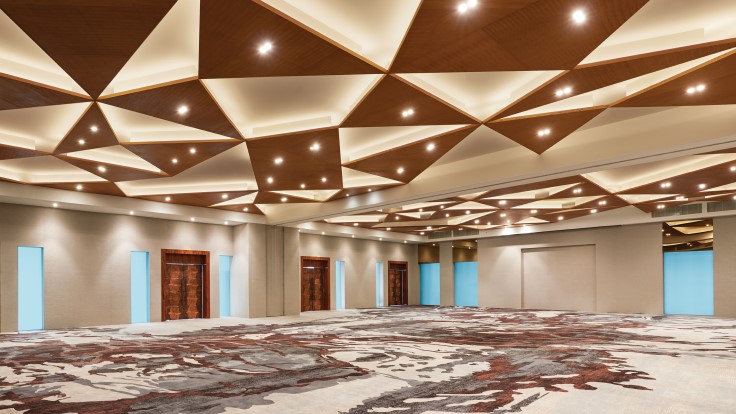 Uluwatu Ballroom
Located at Lobby level, the Uluwatu Ballroom consists of two rooms which can combine to create one unique, 69-square-metre space to accommodate the grandest celebrations. The Prefunction area in front of the Uluwatu Ballroom can host up to 200 standing guests.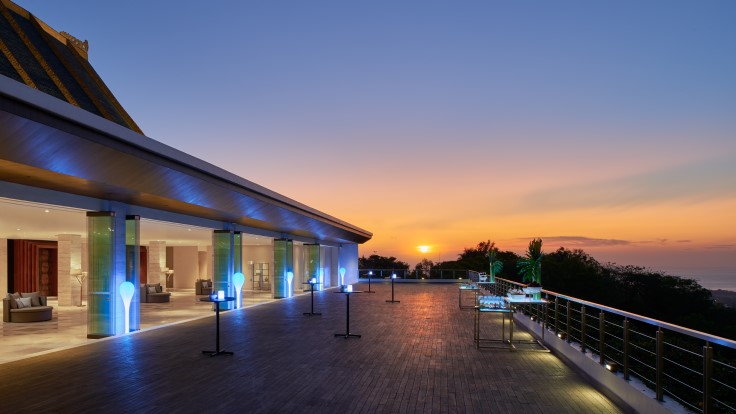 Uluwatu Deck
Thrill your guests with a reception on the breathtaking Uluwatu deck, where late afternoon creates a magical backdrop for your destination wedding in Bali. Enjoy fresh sea breezes and a lush tropical garden. Our Uluwatu Deck is a picture-perfect place to begin your romantic journey, with a flawless sunset view and stunning ocean views. Maximum capacity of 250.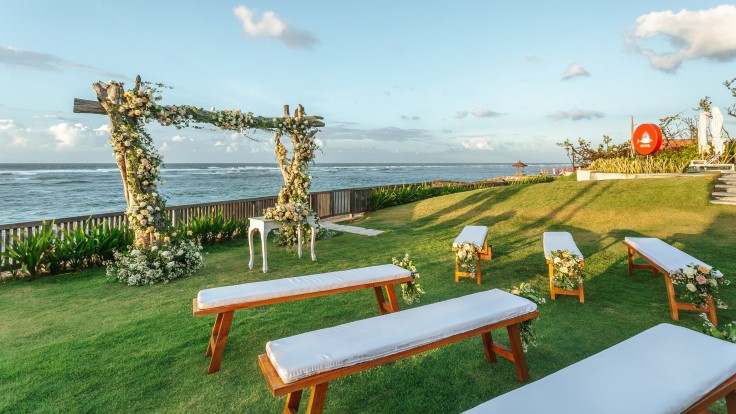 Roosterfish Beach Club
This breathtaking wedding venue sits in Pandawa Beach, one of the most picturesque destinations on the island. A dreamy venue that marks your happily ever after story with stunning sunrise views and sound of waves.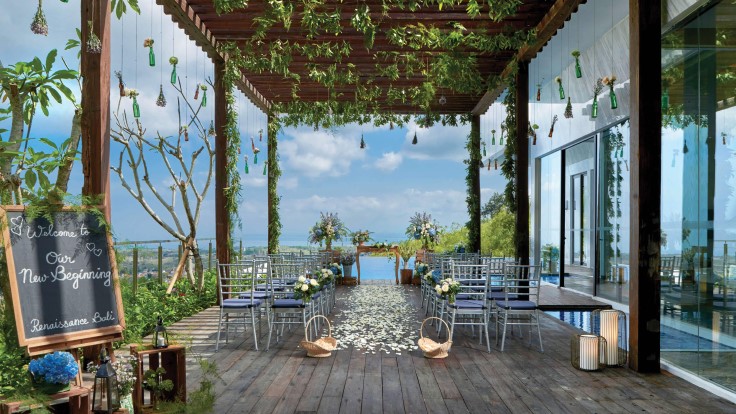 Presidential Villa
Embrace contemporary elegance in our three-bedroom Presidential Villa, set on scenic cliff-top land overlooking the beautiful sunsets over the Indian Ocean. Share special moments before, during and after your wedding day, with Balinese massage for bride and groom. The Presidential Villa's Deck can also accommodate 80 standing guests.

Pool Deck

Overlooking the coastline of Bali, our spectacular pool deck is an impressive venue, where you can have your wedding reception party under the stars. Make your fairytale come true as you exchange vows at one of Bali's magical sunset venues. Maximum capacity of 150.